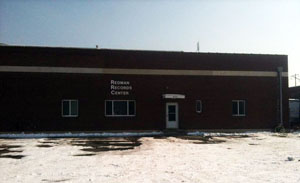 Redman Records Center
Redman Records Center houses some 15,000 ft3 of business files, medical records, etc. This facility is dedicated almost exclusively to customers requiring storage of data. With a location close to downtown SLC, customers appreciate the ability to come in personally to retrieve their own files, or simply have Redman perform daily deliveries directly to their offices. No amount of storage is too large for us to accommodate.
Please contact Larry Hines for specific details and pricing.