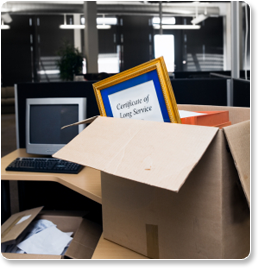 Utah Corporate Relocation Company
Moving employees does not have to be stressful with our Utah corporate relocation services. We specialize in making the transition for employees smooth and seamless, no matter where in the world they are relocating. You can have a corporate relocation experience that surpasses your expectations by transporting your employee's household belongings on-time and within budget.
Corporate Relocation from Utah
Our Utah corporate relocation services extend to the far corners of the globe. We can execute a corporate relocation whether it is in town or another country. We provide many Utah corporate relocation services for your employees ranging from full-service packing and unpacking to policy development and storage services. For the safe and secure transport of employees' household goods, Redman Van & Storage is the best choice.
The importance of the timely transport of an employee's household goods is immeasurable during corporate relocation. The ability of the employee to perform their job and adapt to their new surroundings relies on the efficient and on-time transport of their belongings. At Redman, we guarantee our trucks to be on-time for the pickup and delivery of household goods. It's just another reason we excel at corporate relocation.
There are many things to consider during a corporate relocation process. That is why Redman provides you with a customized move plan to ensure that every detail has been considered and managed. Corporate relocation goes far beyond just transporting an employee's household goods. Corporate relocation also involves getting an employee acclimated to their new environment to ensure their ultimate success within your business.
Utah Corporate Relocation Experts
Our Utah corporate relocation services are designed to provide a comprehensive solution to each of our clients. We can provide a customized corporate relocation plan that not only caters to your business's productivity, but to your employees' acclimation to their new environment. For a successful corporate relocation anywhere in the world, trust in Redman Van & Storage.