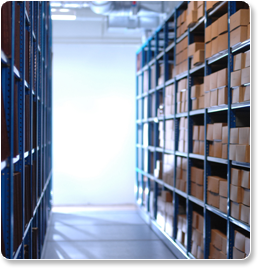 Utah Records Management and Storage
There is no company better suited for Utah records management services and Utah document storage than Redman Van & Storage. The extent of our experience is unsurpassed by other companies in the industry, as we have been in the business of Utah documents storage since 1891. Our streamlined processes and Utah records management services are unmatched, making Redman the optimum choice.
Records Storage Capabilities
Our customized facility is available for Utah document storage and Utah records management of business, medical and legal files. Our records center has online access for history activity files as well as routine orders and other requests for services. We are designed to accommodate both long term inactive files as well as the need for large volume daily access records retrieval. The main facility for records retention is located in downtown Salt Lake City with additional warehouse space at our other four locations.
Records Management Services
We have many features our Utah records management services provide our clients. For effective Utah document storage, we provide secure internet access to your current inventory. This affords you the capability of always knowing which boxes and/or records are out and which are still currently in our warehouse. With this web based access, you can also view your complete inventory history and enter requests for services. You will also be able to upload the detail of the contents of your records from spreadsheets or other databases with our online system.
As part of our Utah records management services, we offer certified destruction of your sensitive records and the conversion of your records to CD or DVD in Adobe Acrobat format. We provide destruction certification as well as pickup and delivery services. We go above and beyond with our Utah document storage capabilities for your needs. Whether you need to store confidential law documents or sensitive medical records, we can accommodate any and all of your files.