Warehousing and Distribution – Salt Lake City, UT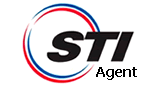 When you need a company you can depend on for warehousing and distribution, you need Redman Van & Storage. With over a hundred years worth of experience, we are responsible for unparalleled storage and product distribution services. As an agent of STI, Redman has the specialized freight, final mile and white glove services to ensure that our distribution services are unmatched. No matter the size and scope of your storage and warehousing needs, Redman possesses the highest quality facility for all of your warehousing needs.
Warehousing Services
Whether you need to store some office furniture or important documents, trust Redman for all of your important warehousing needs. Our expansive storage facility offers our customers an electronically monitored, fire and theft protected and climate-controlled space to store your items in order to save valuable space in your office or as a temporary storage solution during a relocation. Our secure, state-of-the-art facilities have the customized warehousing solution you need for your business.
Product Distribution Capabilities
Besides storing your items, we can also handle the complicated task of product distribution. With our uniquely tailored product distribution services, we can help your business save money while getting your goods to your customer in an efficient manner. Some of our distribution capabilities include same day order and deliver, order fulfillment, specialized freight, trained movers and much more. Fitness equipment such as treadmills or ellipticals are large items, but with our warehouse and distribution services we can handle the storing, shipping and assembly of these bigger items. If you sell high end electronics like copy machines, LCD/plasma displays and fax machines, you know these items require special attention during their delivery. With Redman's specialized freight, state-of-the-art moving equipment and professional movers, you know your valuable goods will be treated with the utmost care.