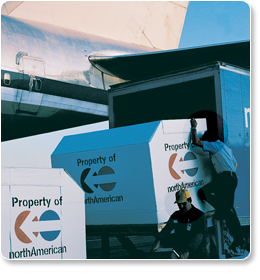 Utah Long Distance Moving Services
At Redman Van & Storage, we offer your belongings the best protection available as part of your Utah long distance moving services. We have the training, technology, experience and equipment to give you a successful move. Our goal is to be the safest, most customer-focused and successful interstate transportation company in the world with the best Utah long distance moving services.
Best Long Distance Moving Services in Utah
It is not just our array of Utah long distance moving services that make us the best. Education and training make up the foundation of our customer service. Our moving team includes a helpful sales department, expert packing crews as well as van operators who are trained in furniture handling techniques and safe-driving practices long before they ever get behind the wheel. Packing is crucial to a successful long distance move, and our packers are trained on using the right packing materials for each situation.
Our equipment and materials are designed for your protection. We have special cartons and packing materials to safeguard all your belongings. Our trailers have plenty of thick-cushioned pads to protect your furniture and special straps to secure your belongings safely in place. Our special air-ride suspension provides a protective cushion between your belongings and the bumps along the road.
We utilize the latest technology for interstate moves. Our exclusive WorldTrac® satellite shipment tracking system checks the progress of your move, answering an important question, "Where are my belongings?" You will never be out of touch with your interstate shipment. We ensure that no matter where your belongings are in transit, you can track them with our online system.
Redman Van & Storage brings you over 100 years of moving experience. We have an outstanding record for on-time pickup and delivery. In fact, we guarantee it for our customers. Since interstate moves are complex, this kind of guarantee for the timely pickup and delivery of your household goods is crucial.
Utah Long Distance Moving Company with Experience
Training, technology, experience and equipment: the four key reasons your valuable belongings should only be trusted to Redman Van & Storage. Those four aspects, in conjunction with our Utah long distance moving services, are what make us the company of choice for interstate moving. Since 1891, we have been providing our customers with the Utah long distance moving services that go the extra mile.